Orin Herskowitz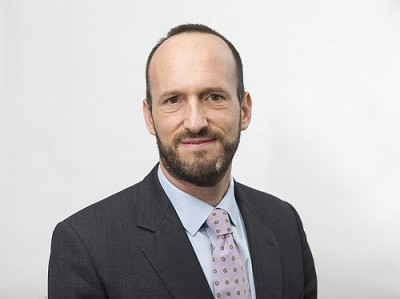 Orin Herskowitz is the Senior Vice President for Applied Innovation and Industry Partnerships for Columbia University, as well as Executive Director of Columbia Technology Ventures (CTV). He also is an Adjunct Professor at Columbia's Business and Engineering Schools. He has served on boards or served as the Principle Investigator for a number of innovation and entrepreneurship-focused initiatives, including the NYC Media Lab, the PowerBridgeNY clean energy proof-of-concept center, the Columbia Coulter Translational Partnership, the Academic Venture Exchange, the NYC ACRE technology incubator, and Harlem Biospace; has been a peer reviewer for innovation and entrepreneurship awards for the National Science Foundation, the US Small Business Association, the Association of Public and Land-grant Universities; a published author on the topic of translating university-stage technology; and is a frequent speaker at technology-focused events in NYC and across the country. Orin has also been appointed by U.S. Secretary of Commerce Penny Pritzker to the National Advisory Council on Innovation and Entrepreneurship, serving a two-year term beginning in 2016. Orin received his BA from Yale and his MBA from the Wharton School of Business. Prior to joining Columbia, Orin spent 7 years at the Boston Consulting Group's New York office as a strategy consultant, and was previously an entrepreneur and a consultant to start-ups.
Columbia Technology Ventures is the tech transfer office of Columbia University. Our core objective is to facilitate the transfer of inventions from academic research to outside organizations for the benefit of society on a local, national and global basis. Each year, CTV manages more than 350 invention disclosures from faculty, 100 license deals and over 20 new start-ups. CTV currently has over 1200 patent assets available for licensing, across research fields such as bio, IT, cleantech, devices, nanotechnology, and materials science.
Columbia Technology Ventures has a particular focus on start-up companies. Over the years, CTV has been involved with launching over 180 companies based on Columbia's technologies. Of these companies, over 40 have received VC funding, with over 25 successful acquisitions or IPOs to date.
For more information, please visit www.techventures.columbia.edu.